WunderBillionaire: Crypto Game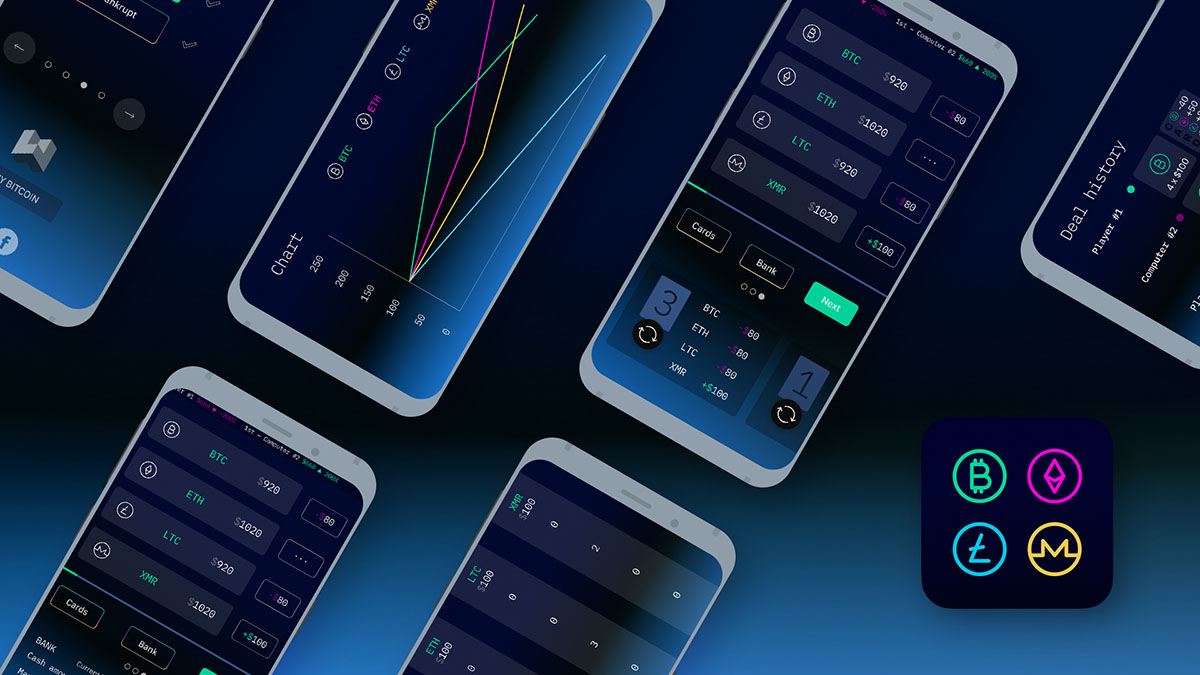 Welcome to WunderBillionaire – the Bitcoin investment game!
Enter the exciting world of high-stakes cryptocurrency trading in this spectacular board game. Become an ultra-rich crypto tycoon by investing in Bitcoin, Ethereum, Litecoin, or Monero. Plan out your investment strategy and react to the actions of your opponents to become the richest player at the end of the match!
Choose a perfect strategy to become #1 – buy and sell bitcoin, or buy and hold bitcoin, or maybe Buy Sell Repeat?
Gain the upper hand by manipulating the cryptocurrency market with your Power Cards! Will you use them to raise the value of your investments to staggering heights? Will you ruthlessly tank the value of your opponents' cryptos to leave them penniless? Or will you sell off your high-price cryptos, lower their value, and then buy it back while holding on to the profits? Develop your own unique strategy and become a master trader!

GAME FEATURES
- Become the richest trader by the end of the match.
- Compete with up to 3 other traders.
- Play against 3 difficulties of AI.
- Challenge your friends in local multiplayer.
- Use Power Cards to manipulate the cryptocurrency market.
- Study the investments of other players to gain the competitive edge.
- HODL and receive dividends every time your investments go above 250$.
- Advanced game features: Bank, Pro Mode, and Bankruptcy.
- Experience this and much more in WunderBillionaire!
Download now and play for free!