Review of 2021
Volume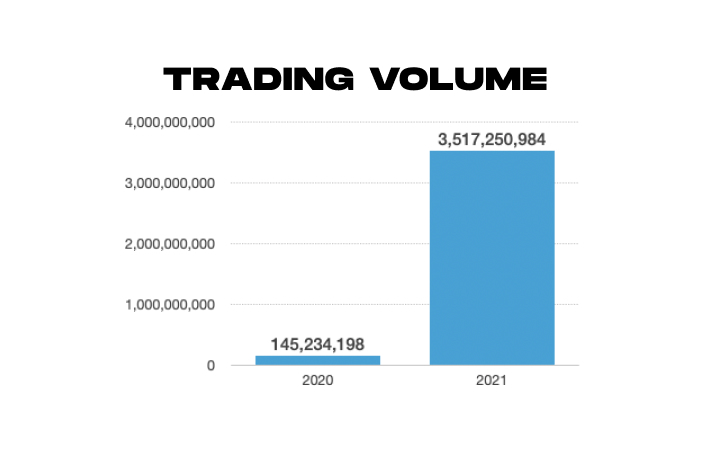 This was a great year for Wunderbit Trading. Growing on an average by 193% every month, the total trading volume of the platform for 2021 was 3,517,250,984 USD in comparison to 145,234,198 USD in 2020.
Users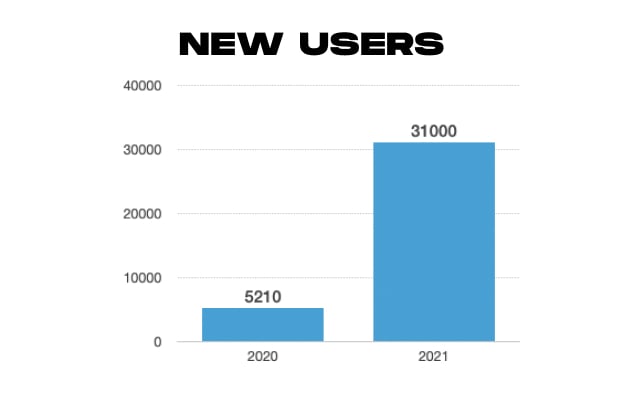 Wunderbit Trading's user base monthly growth rate was around 41% throughout 2021. The total number of registered new traders in 2021 was 31000, while we saw Monthly Active Users (MAU) grow by 330% over the previous year.
Team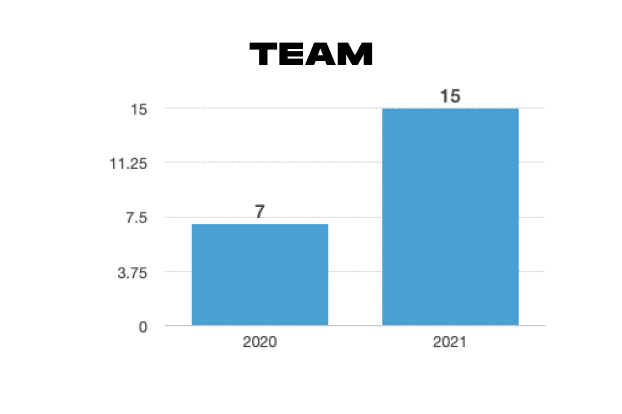 Wunderbit Trading Team has expanded further to 15 people, who are located in 6 countries.
Infrastructure
Due to incredible growth in 2021, we've faced a lot of challenges to our infrastructure, which triggered a significant number of improvements.
At least half of all the previous year, our team of engineers dedicated to the infrastructure upgrade. Some of the works are still in progress and we expect to complete most significant tasks by the end of Q1 2022.
By the completion of infrastructure improvements, the Wunderbit Trading platform will be ready to scale and introduce new functionality easily.
Supported exchanges
In 2021 we've added Huobi Spot and BitMEX.
Support and localisations
One of the key focuses of 2021 was to improve communication with the Traders, improve support and local presence. Our team has done a huge amount of work to support 4 languages: English, Russian, Turkish, Chinese in the following aspects:
Detailed documentation
Video guides
Customer support 24/7
Plans for 2022
GRID bots
Improve Spread Trading and bring it to the next level
Exchange integrations: OKEX futures, Coinbase PRO, Bitfinex and more.
Mobile apps for iOS and Android
Geographical focus of the company for the year 2022 will be the Spanish speaking countries, for which we are planning to localise the trading console and expand our support team for the Spanish speaking users.
We will continue to grow our presence in Turkey by integrating Binance TR, BTCTURK as local exchanges for our Turkish community.