Wunderbit Unveils New Social Trading Platform
On March 28, Wunderbit OÜ unveiled its innovative new social trading platform at an exclusive, closed-door event in Riga, Latvia. Positioned as the Uber of cryptocurrency trading, Wunderbit Trading connects leading crypto traders with investors from all over the world.
As a result of its high price volatility, the cryptocurrency market is one of the most lucrative and attractive spaces for traders. The price of an altcoin can often rise or fall over ten percent a week. In some cases, such changes can happen in the course of the day. Skilled, experienced traders can capitalize on these price fluctuations.
But if you're not a professional trader, the only way for you to profit from this market is to have someone else manage your assets. And not everyone is comfortable doing that. How can you be sure the trader won't risk your funds in ways they'd never risk their own? Or what if they're not as good as they said they were and you end up in the red? And can you be certain they won't just steal your assets and disappear?
Wunderbit Trading was created to solve this problem. The platform gives investors access to a catalog of traders with a full history of their past trades and profits. Once the investor finds someone they like, they can assign their portfolio to that trader with one click. From then on, the system will intelligently mirror the trader's transactions without giving them direct access to the investor's funds. If the profits are not as good as expected, the investor can switch over their assets to a different trader at any time.
The system also promises to be highly profitable for traders, who will earn a commission on all the earnings they make for investors. If a trader builds up a good reputation, they can attract many investors and make several times more profit than they would by only trading their own assets.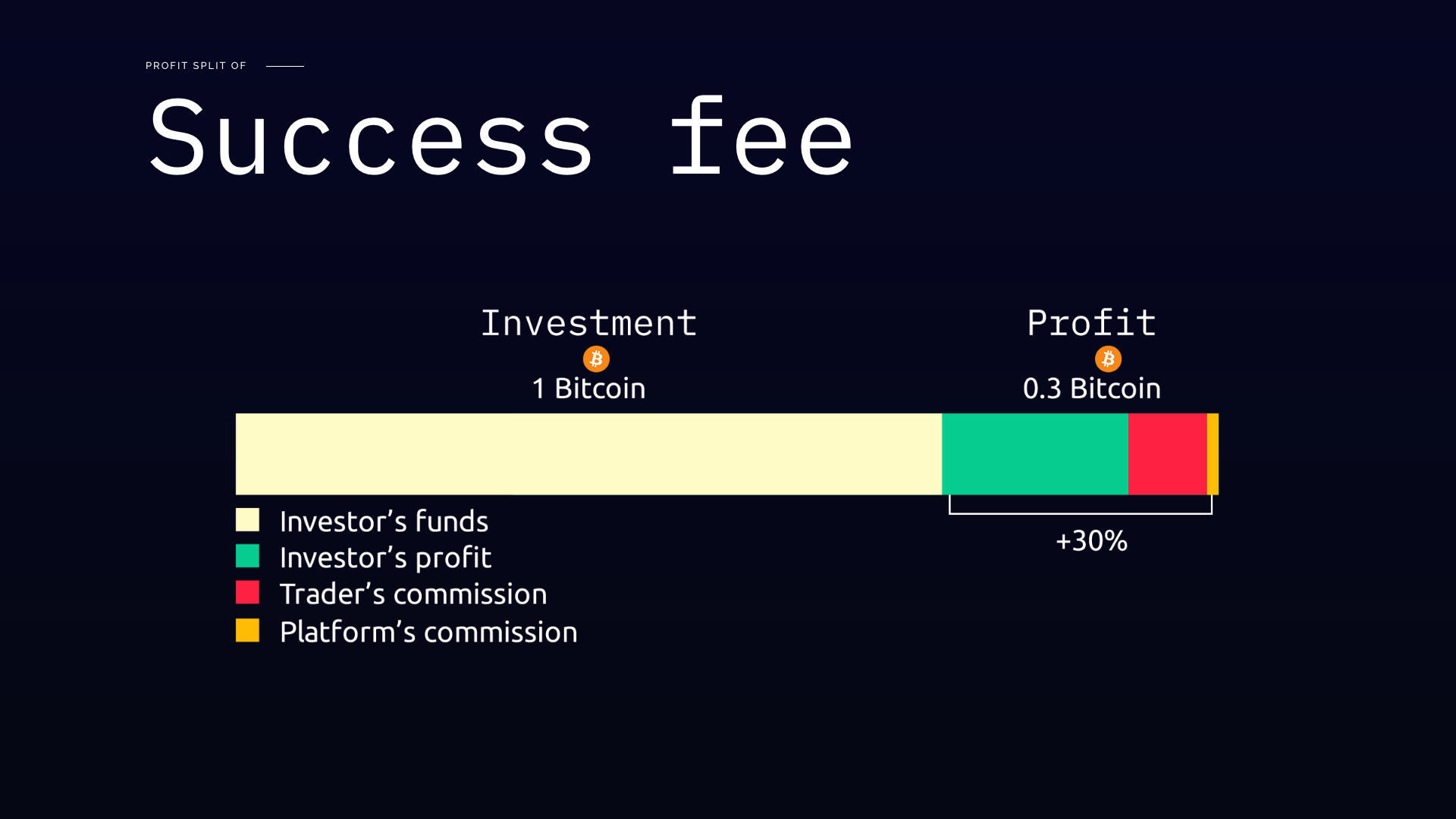 Wunderbit OÜ is an accredited European financial institution that operates under a government license as a provider of exchange services between virtual and fiat currencies. Late last year, the company launched Wunderbit Exchange, a secure bitcoin exchange that protects its buyers from "dirty" bitcoin using industry-leading source-tracing technology.
WunderTrading is free to use for both traders and investors.