Cryptocurrency Trading Bots Arrived
With TradingView's PineEditor you get the most powerful tool to create cryptocurrency trading bots for cryptocurrency exchanges. You can backtest any idea and instantly see how it performed.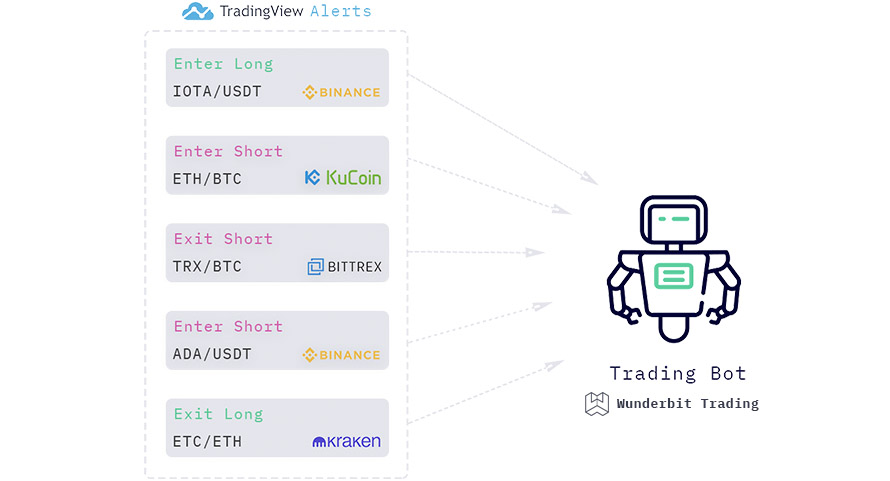 You can then set up alerts each time your bot suggests to buy or sell selected cryptocurrency. It is possible to connect TradingView to Wunderbit Trading through webhook and once an alert is received at Wunderbit, the bot will execute an order. You can also add take profit and stop loss. Bots will then run 24/7.
Use FTX exchange referral link to get -10% off your trading fees: https://ftx.com/#a=tenPercentOFF